Overview
Step by step instructions on how to disable Microsoft Security Defaults in the Microsoft Entra Admin Center. This is a default security feature which will be enabled by default when any new Microsoft 365 Tenancy has been configured.
When any user logs into any of the Microsoft 365 Portals, they will be presented with the following -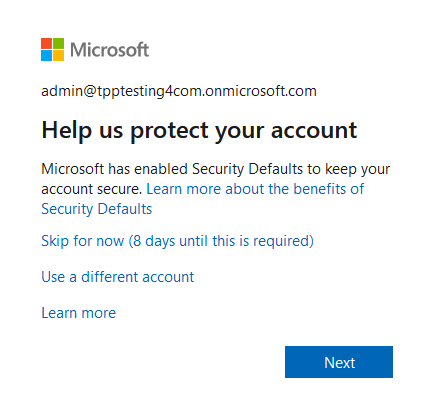 Global Administration rights are required to make the change. If you do not have these assigned to your Admin user then please contact our Support Team. You will need to complete the following steps in order to turn off the Security Defaults feature -
Browse to Identity -> Overview -> Properties
Select Manage Security Defaults
Set Security Defaults to Disabled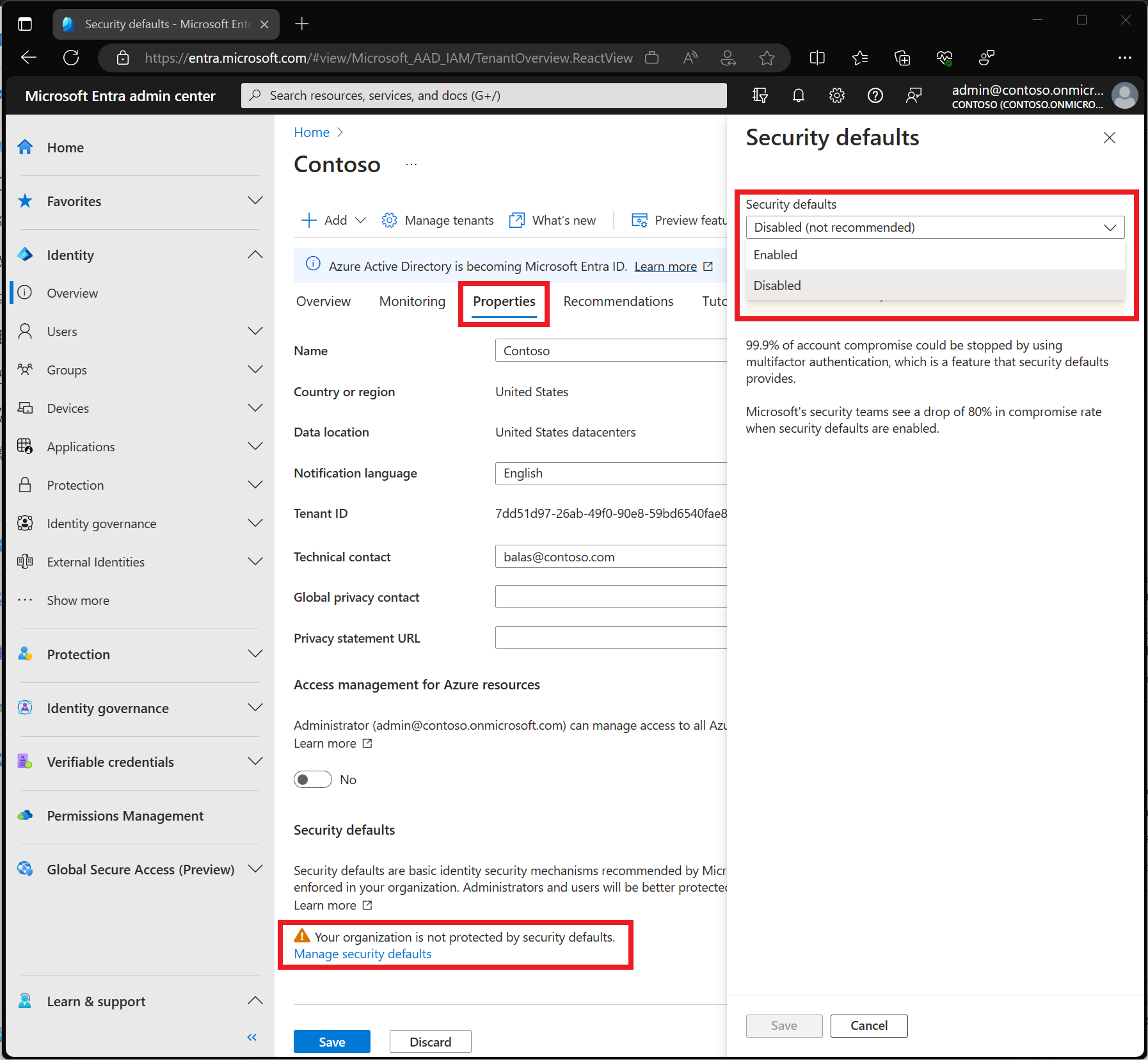 We understand the importance of security and recommend customers to look into Multi-factor Authentication (MFA) as an alternative to Security Defaults. Instructions on how to enable this can be found here.